Methlick 1XI team at home.
Line up for the game against Fraserburgh recently.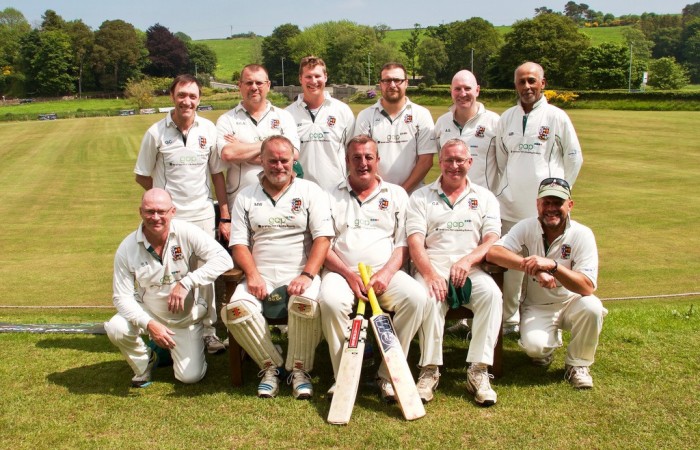 The game against Fraserburgh ended up with Methlick being beaten, a full report can be found in the team reports section.
A lot of hard work had been put into preparing the ground and the wicket by one of our Groundsman Charlie Coulson, Neil Purdie being away, a couple of lads from the team helped.
The day ended with both teams having a friendly chat over a pint of Ale at our club house the Ythanview.