Although meant to be an away fixture, Ellon agreed to play the fixture at Methlick, a true reflection on the esteem that Lairds has earned, and the game was played in great spirit with plenty of post-match drinks and a barbecue thrown in. Unfortunately for Methlick they came second best and Ellon moved on to surely take top spot in Grade 2.
For MCC Ist XI this was the last league game of the season with only the Gala Day 7s competition to come on 1st September to close the season. Woodhouse and Anderson opened the batting and made good use of the pace from Ben Webb and Ross Wade to push the scoring along at a healthy rate.
Anderson was the first to fall following some aggressive batting, and was plumb LBW to Wade for 24. This set up a decent partnership between Woodhouse and Alan Robson with both looking comfortable and punishing loose balls, but neither could take advantage of a good start. Woodhouse took on the throw from the deep for a second run but the speedster was caught short with a rocket arm inches from the stumps and was out for 29.
Robson fell shortly afterwards for 24 to a fine caught and bowled from John Barrett. With the pace off the ball the rest of the batters found it difficult to push things along and wickets fell with alarming regularity. Veersema was caught off Barrett for 6 and Captain Duffy only managed a single, caught and bowled by Scott Middleton.
A procession of wickets fell and Hill, Cordiner, Allan, Green and Colley-Davis could only add 5 runs between them. Brian Anderson was the only one to hold his end up with a contribution of 17 until he was LBW to Middleton.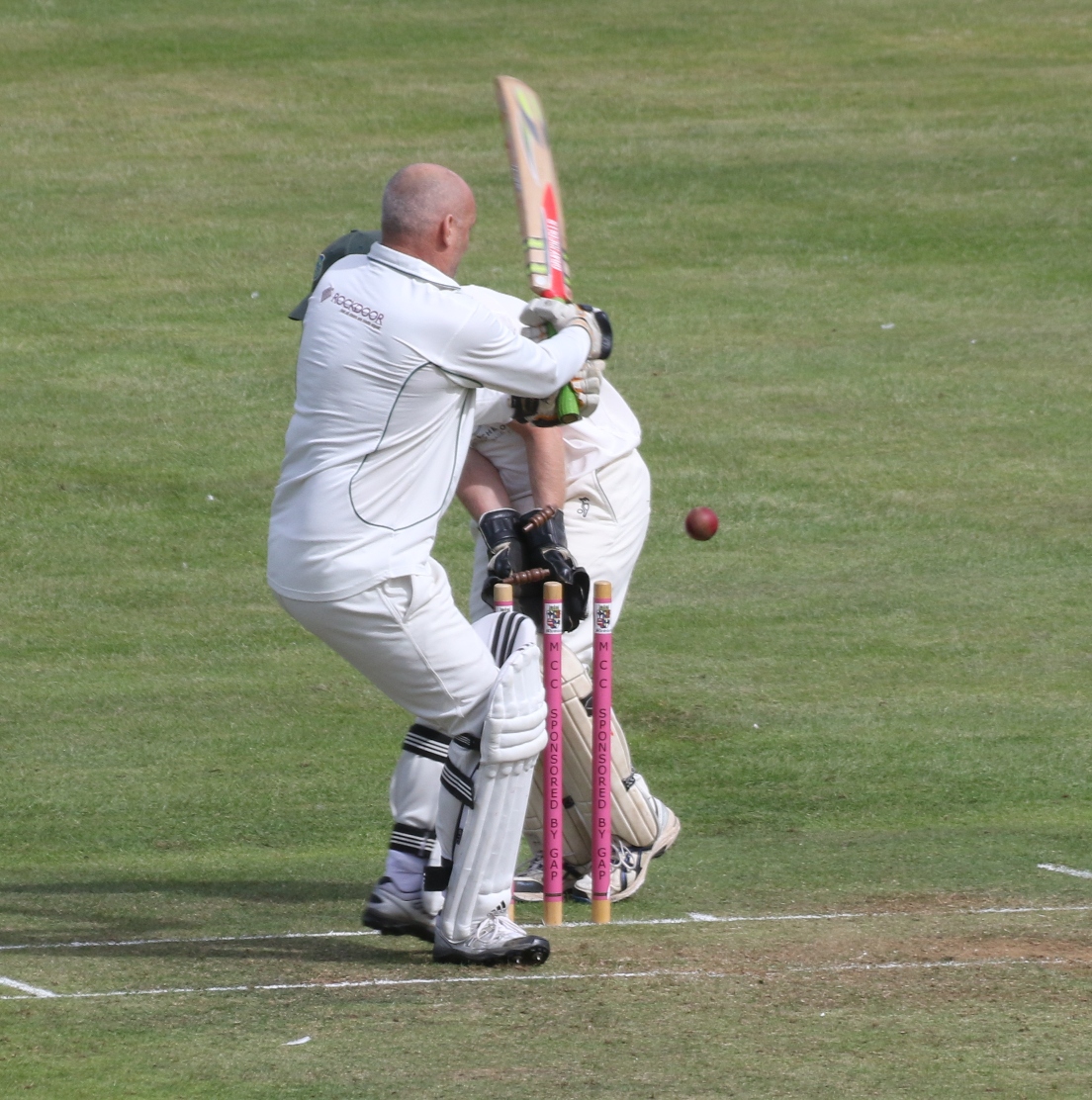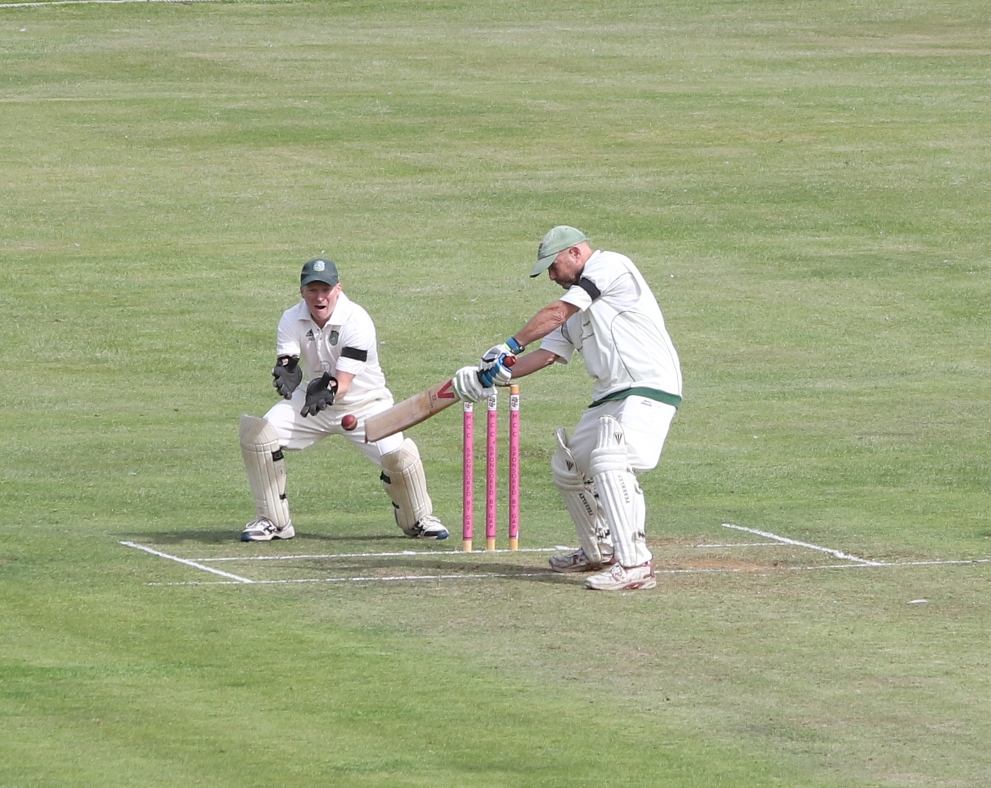 A total of 122 off 38 overs was never going to challenge the big hitters from Ellon. A 12 o'clock start really moved the game on to an early conclusion and must be something for the Grades to look at next season. Ellon took the field a little after 3 pm with Brian Veldsmen in belligerent form, hitting the hapless Alan Hill for 20 in his first over, including losing the match ball.
Hill did get things back afterwards but it took little time for Veldsman to reach his 50. Duffy switched the bowling around to try and make a breakthrough, surprisingly only bowling 4 overs himself. Certain players cruelly suggested that he was trying to protect his average! It was good to see Brian Anderson getting back in the saddle after his early season bowling yips.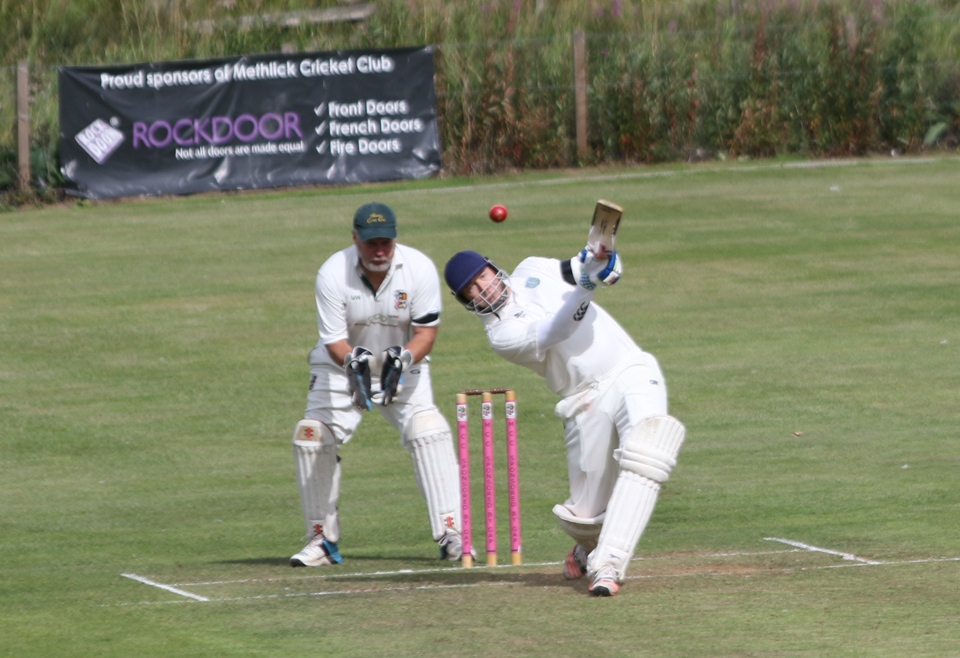 The only breakthrough came with Veldsman looking for a quick century, stepping down the track to blast the hapless Stuart Anderson, only to be beaten by a slider and was stumped by Woodhouse. Davis, unbeaten on 30, and Barrett on 10 saw Ellon home with only 18 overs gone.
By Mark Woodhouse.