Details

Written by

Super User

Category: News Page
Hits: 226

Methlick Gala Day 09.09.2023
Despite the end of the season being upon us the last few weeks have been a busy time for Methlick Cricket Club.
Saturday 26th of August saw the annual main fund-raiser for the club, organized as ever by Liz Addison. Ladies' day sells out as soon as tickets go on sale and this year was no exception. Players and members act as waiters, bar staff and washer - uppers as 125 local lady-folk are entertained with high-teas, singing and dancing and plenty of Prosecco to fuel the festivities. As always everyone had a fantastic time and the now famous (or infamous) event provides funds for investment into the cub's future.
Last Saturday saw the return of Methlick Gala Day, centred around a 7-a-side cricket tournament with a Juniors game included, plus beer tent, barbecue and various activities to keep people interested. The Gala Day had suffered in the last few years from the pandemic and this puts it back on track for a somewhat bigger annual event.
Ellon, dressed as Barbies, were the eventual winners in the final against Fraserburgh. Despite the short notice of the event the sun bought out plenty of visitors and reminded all what a great event this has been.
Jonathan Barrett receiving the winners bottle of champagne from Jay Allan and the Winning team - Ellon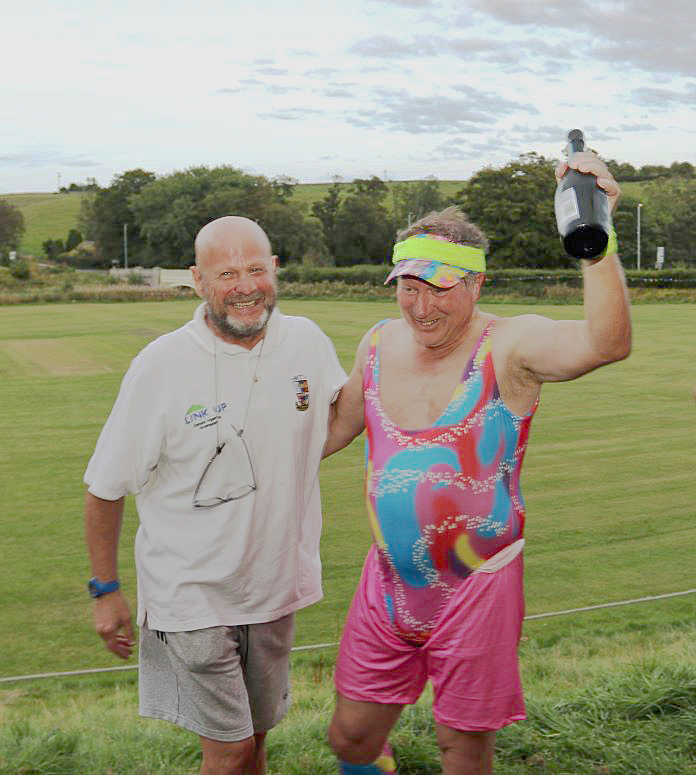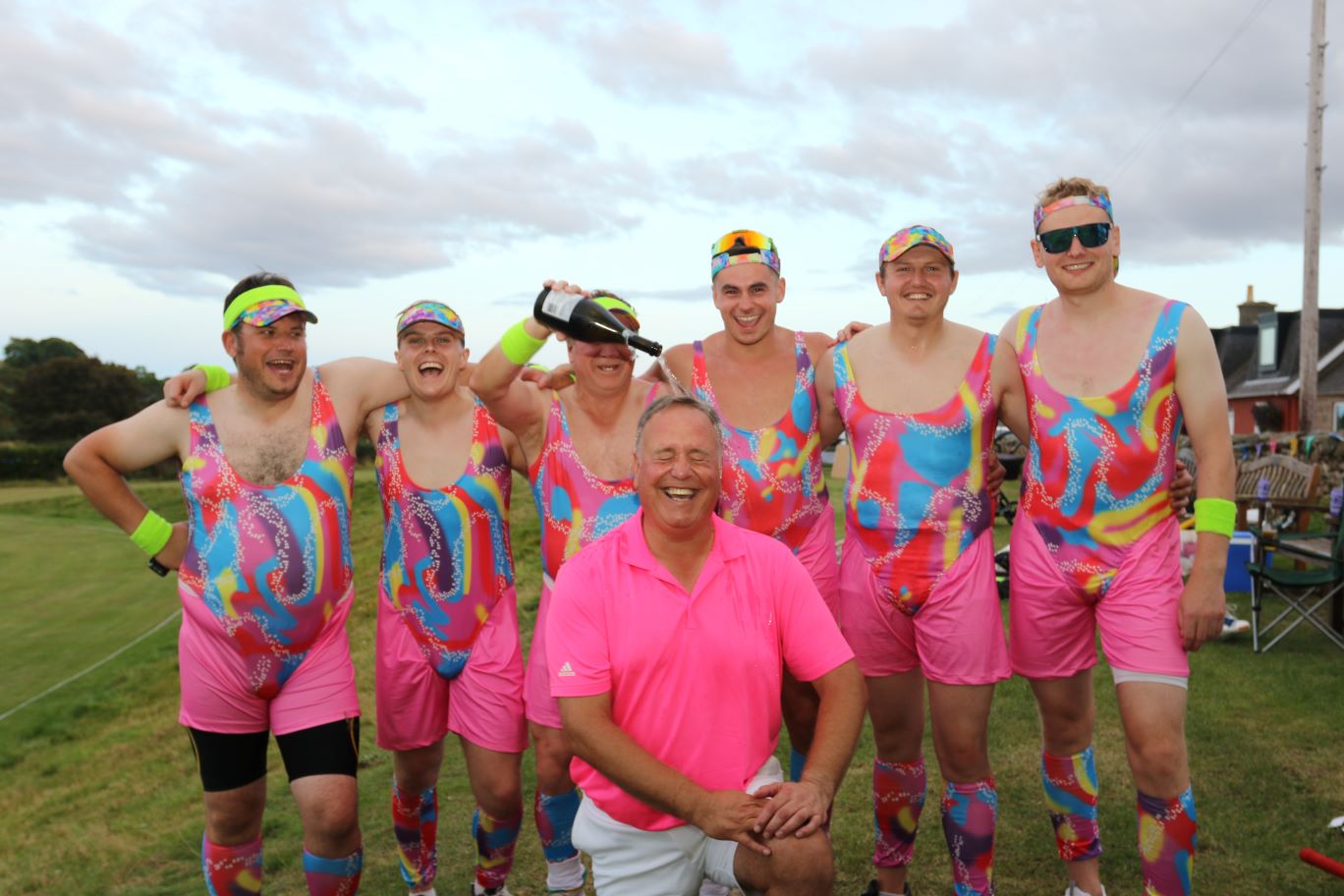 Runners up - Fraserburgh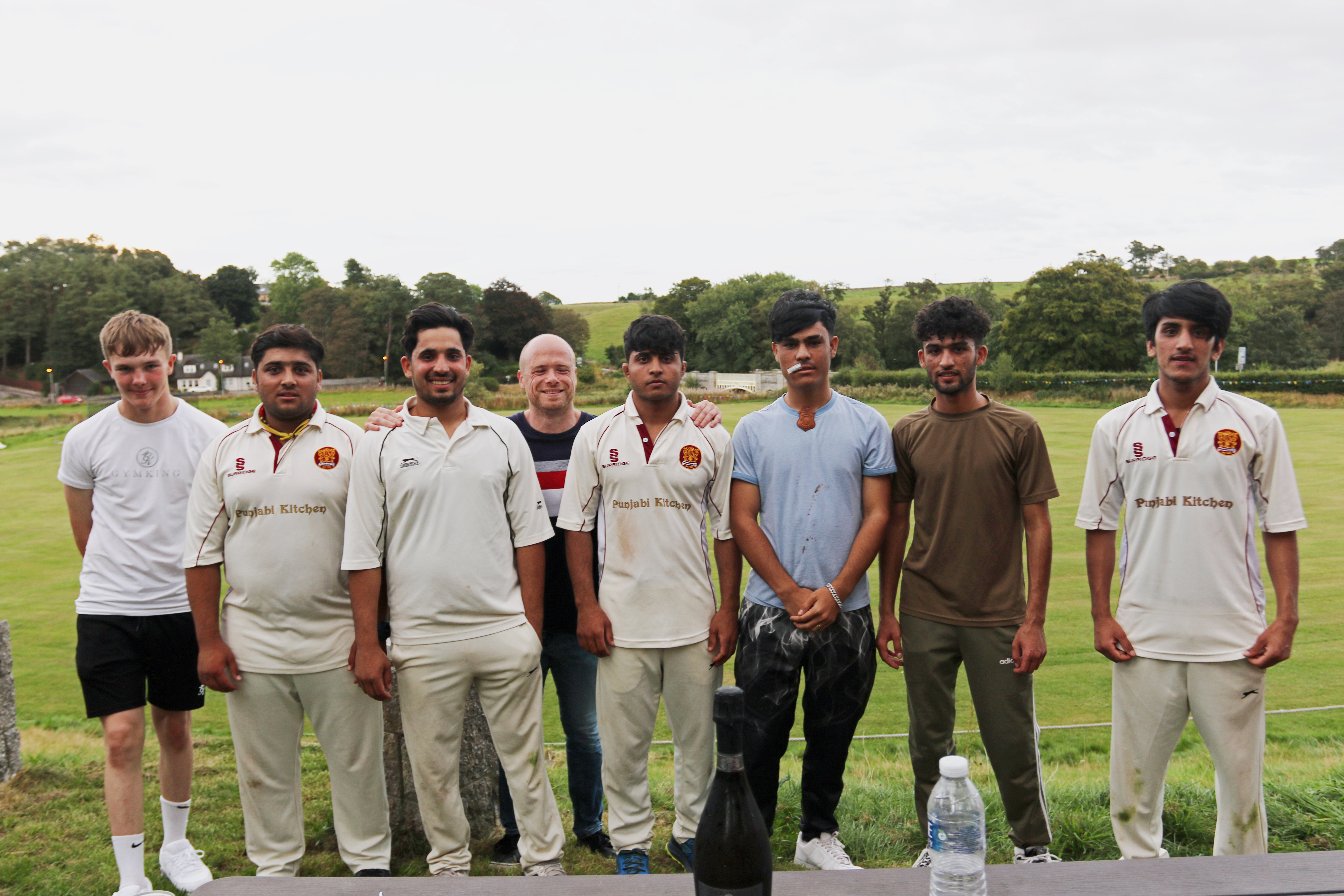 Not Forgetting the other teams who entered the 7s aside competition
Portcullis

Methlick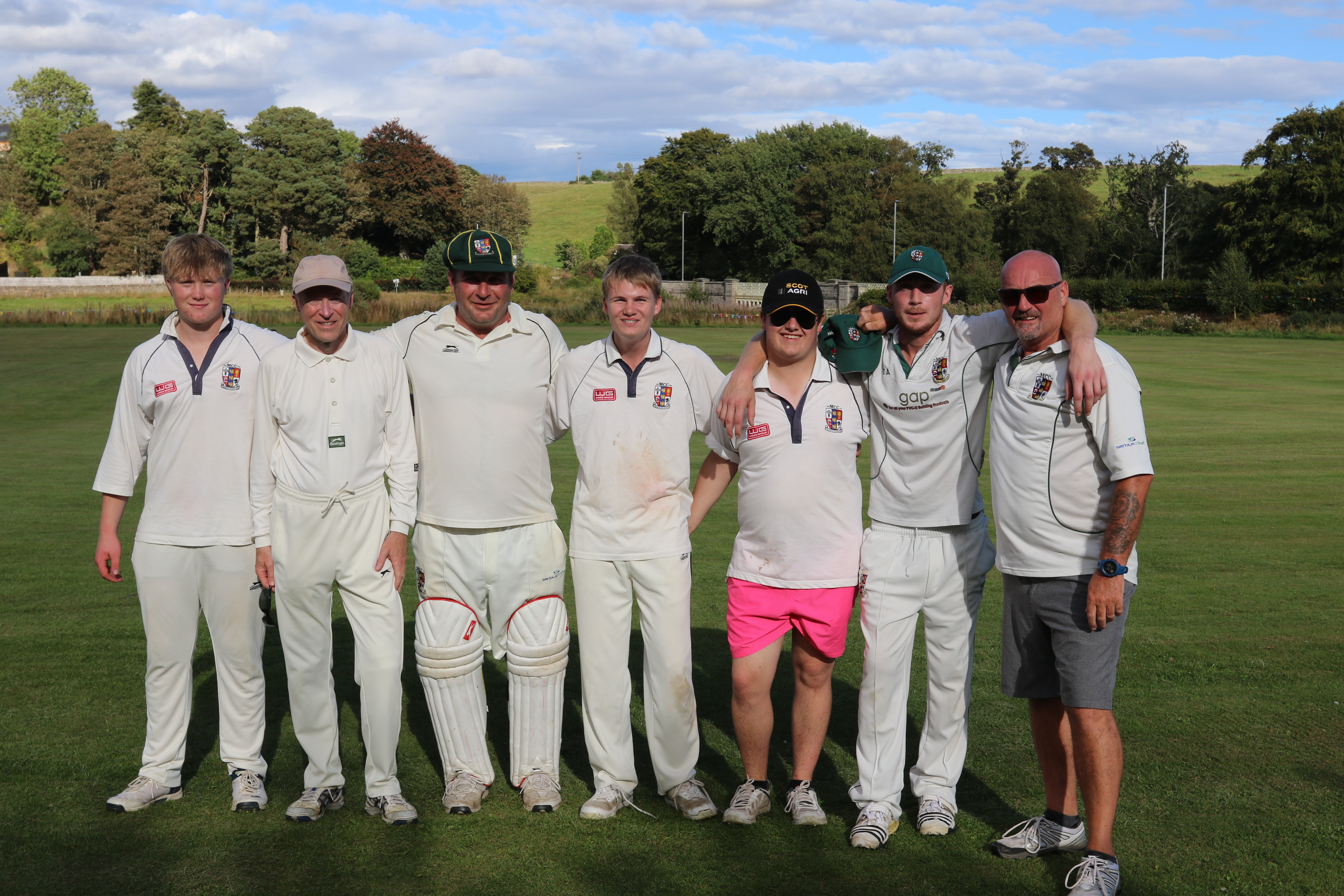 Finally, we should not forget the juniors, who throughly enjoyed the afternoon competing in teams, the weather was fine and made the whole Gala day an event to remember.
Juniors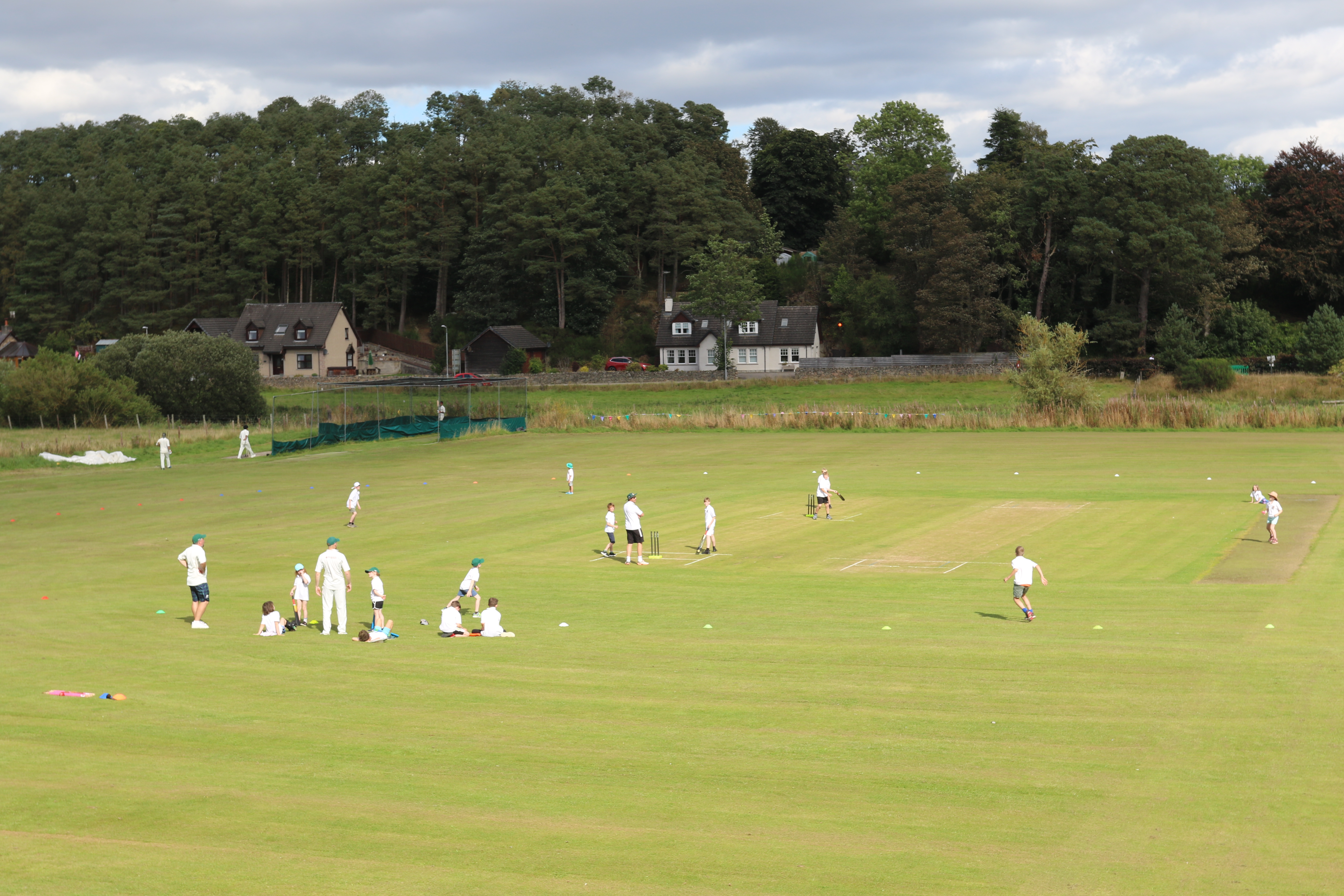 Umpires Ian Sutherland(Left) & Brian Campbell(Right) receiving a well earned bonus for their afternoons effort from Jay Allan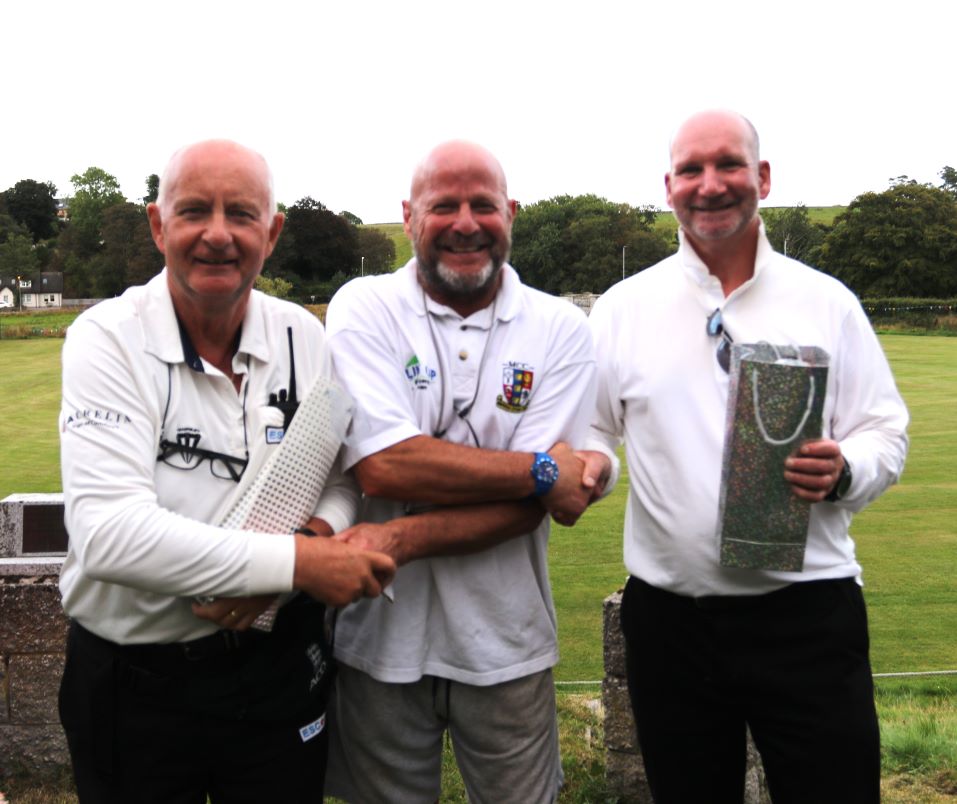 Finally, an update from our Chairman, Methlick CC will be touring Spain in October to catch
up with some late sunshine, 25 or more tourists will be attending
Details

Written by

Super User

Category: News Page
Hits: 345
Details

Written by

Super User

Category: News Page
Hits: 2739
Season 2022
The new season is almost upon us, March will see preparations of our gound "Lairds", begin after the winter months the one observation was were youngsters sliding down the embankment covered in snow with parents looking on, gear fun for all, and must not forget the dog owners exercising the dogs around the field. Fortunately the wicket is fenced off at the end of each season so dissuading members of the public and pets from venturing onto our precious wicket.    
Details

Written by

nicolass

Category: News Page
Hits: 453

Season 2023
With the cricket season only a couple of weeks away, members have been working hard to prepare our ground "Lairds", the Nets were erected a few of weeks back and are being put to good use, with some of our younger and hardier members loosening up, practicing their bowling. For some of us working on the ground preparing it for the start this is a more important task, it is slowly getting there, in Aberdeenshire we get our fair share of rain, so the ground needs as much dry weather as possible.
Details

Written by

Super User

Category: News Page
Hits: 29538
Hi All.
One aspect of this website it to create articles for publc viewing, such as Match reports.
Subcategories