Details

Written by

Super User

Category: News Page
Hits: 184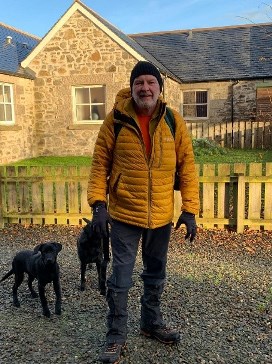 Welcome to Methlick Cricket Club – Child Wellbeing and Protection
Officer (CWPO) and the Protection of Vulnerable Groups (PVG)
I am Mark Colley-Davies, the CWPO for Methlick Cricket Club.
As a club we have adopted the Cricket Scotland CWPO
safeguarding policy in full and it can be found on the
website via the

link here.

 For the club policy on bullying click

here.
Feel free to contact me with anything concerning child protection.
We have a junior coaching team for U18's. All of them have been fully
checked under Disclosure Scotland. Adam is our qualified lead coach.
I have been part of Methlick Cricket Club since we started back in 2003.
We have bought many juniors through to the senior teams and we hope
to continue that journey. I still play on a Saturday and am part
responsible for ground maintenance.
I look forward to seeing you at the ground!
Details

Written by

Super User

Category: News Page
Hits: 238
Season 2022
The new season is almost upon us, March will see preparations of our gound "Lairds", begin after the winter months the one observation was were youngsters sliding down the embankment covered in snow with parents looking on, gear fun for all, and must not forget the dog owners exercising the dogs around the field. Fortunately the wicket is fenced off at the end of each season so dissuading members of the public and pets from venturing onto our precious wicket.    
Details

Written by

Super User

Category: News Page
Hits: 21644
Hi All.
One aspect of this website it to create articles for publc viewing, such as Match reports.
Details

Written by

Nick Hyde

Category: News Page
Hits: 14198
Cricket Season 2020
Although due to CORVID-19 pandemic virus we are currently experiencing, and there are no league or cup games for the 2020 season, further details can be found on the Aberdeenshire Cricket Association Website. http://www.acagrades.org.uk/
A few Clubs have got together and are planning friendlies over the coming months August and September, a list has been drawn up for those clubs contacted.
The dates and fixtures are provisional, and updates will be posted here, however, all will be dependant on "Restrictions" that are in place for that period, further information from Cricket Scotland website. https://www.cricketscotland.com/
1st August Fraserburgh - Confirmed
8th Portcullis - Confirmed
15th Inverurie - Confirmed
22nd Crathie - Waiting Confirmation
29th Dunecht - Waiting Confirmation
5th Sept Banchory - Waiting Confirmation
12th Sept Ellon - Being Chased
As mention above the dates and fixtues are provisional and may change dependent upon the COVID-19 Coroanavirus and the compliance of rules set out by the Scottish Government and Cricket Scotland.
In the mean time lets hope that we can enjoy some cricket before the winter months are upon us.
Thanks
Nick Hyde
Details

Written by

Super User

Category: News Page
Hits: 22664
A brief description of the website, the original website was created or designed back in 2008/9, essentially consisted of a number of pages, which were updated at various times throughout its existance to 2018. Various ideas for its replacement were considered, but essentially one major requirement was to have a dynamic plus responsive design to replace the original.
The new website as it appears is at stage one, using a default template "Protostar" within Joomla, over the coming months this site will be amended more out of trial and error, and comments if constructive from members within the Methlick Cricket Club.
Webhost1