Details

Written by

Super User

Category: News Page
Hits: 102
Methlick 1XI team at home.
Line up for the game against Fraserburgh recently.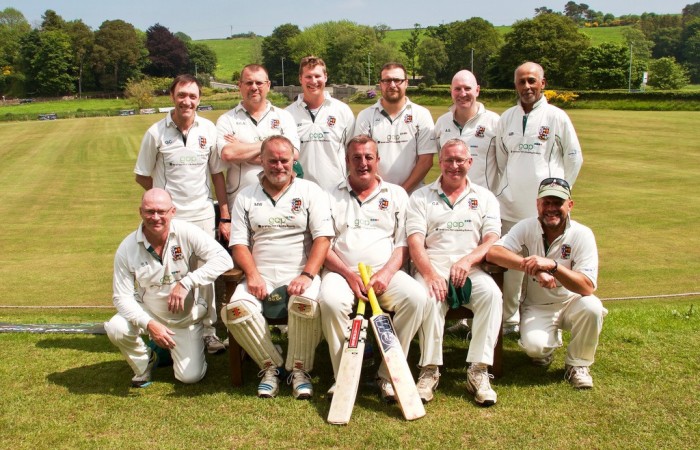 The game against Fraserburgh ended up with Methlick being beaten, a full report can be found in the team reports section.
A lot of hard work had been put into preparing the ground and the wicket by one of our Groundsman Charlie Coulson, Neil Purdie being away, a couple of lads from the team helped.
The day ended with both teams having a friendly chat over a pint of Ale at our club house the Ythanview.
Details

Written by

Super User

Category: News Page
Hits: 158
A brief description of the website, the original website was created or designed back in 2008/9, essentially consisted of a number of pages, which were updated at various times throughout its existance to 2018. Various ideas for its replacement were considered, but essentially one major requirement was to have a dynamic plus responsive design to replace the original.
The new website as it appears is at stage one, using a default template "Protostar" within Joomla, over the coming months this site will be amended more out of trial and error, and comments if constructive from members within the Methlick Cricket Club.
Webhost1
Details

Written by

Super User

Category: News Page
Hits: 184
The membership fees for this season are as follows;
Playing Members Fee £50
Non-Playing Members Fee £10
Juniors & Full Time Students Fee £10
It has been agreed by the committee that all fees must be paid by the end of May 2018 at the latest.
The Five pound charge for home and away games for the season, or £50 for the whole season.We have a new club positon this year, Membership Secretary, contact details can be found on the Admin page, for any queries.
Should anyone have any queries on payments to contact the Club Treasurer This email address is being protected from spambots. You need JavaScript enabled to view it., please.


---
Details

Written by

Super User

Category: News Page
Hits: 260
Election of Office Bearers for 2018

Honorary President: Lord Aberdeen
Honorary Vice Presidents: Charlie Allan, Nigel Briggs, Dennis Pratt, Roger Bevan, Charlie Coulson & Mark Colley-Davies
Honorary Captain: Colin Addison
Chairman: Mark Woodhouse
Vice Chairman: Stuart Anderson
Treasurer: Liz Shepherd
Club Secretary: Brian Anderson (with Assistance from Mark Colley-Davies)
Membership Secretary: Mark Colley-Davies
Match Secretary: Jay Allan
1st XI Team Captain: Tim Duffy
1st XI Team Vice Captain: Jamie Jones
2nd XI Team Captain: Rob Fryer
2nd XI Team Vice Captain: Grant Cordiner
Junior Coordinator: Jamie Jones
Child Protection Officer: Mark Colley-Davies
Groundsman: Charlie Coulson and Neil Purdie
Committee Members:
Kate Brewer
Steve Murphy
Nick Hyde

Details

Written by

Super User

Category: News Page
Hits: 193
AGM 2018
Methlick Cricket Club's annual A.G.M took place as scheduled for March 14th, 7.00pm at Beaton Hall Methlick. A brief outline of the meeting can be read following this link
Thanks This email address is being protected from spambots. You need JavaScript enabled to view it.
Methlick c/c
Secretary