Welcome to Methlick Cricket Club for the 2023 season.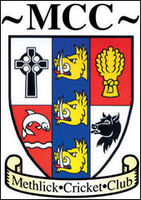 The Methlick Cricket Club welcomes all to our club. 
Our website will be updated with the list of games for the 1XI and the 2XI teams for 2023, after last years success with our first team who gained top position in Grade 3, the club will have two teams in Grade 2 and Grade 3 this season.           
Situated in Methlick in the county of Aberdeenshire, our ground is one of the most picturesque grounds in the Aberdeenshire Grades Association (ACA), more details on our ground can be found in "About Us".
We strive to provide the highest possible standard of facilities to players and spectators of all ages and abilities, to play and watch the game and without bias and discrimination.
Currently, we have two teams that compete on Saturdays and Sundays the latter for Cup games, in the Aberdeenshire Cricket Association at Grade 2 & 3 respectively.
In previous years we have had junior training on Tuesday evenings and last year junior training on Sunday mornings, and it is our aim to continue once registration formalities have been completed, queries to our Youth Membership: Playing and Non-Playing contact below.
For further details about membership, please contact one of the following;
Adult Membership: Playing and Non-Playing
This email address is being protected from spambots. You need JavaScript enabled to view it.
Youth Membership: Playing and Non-Playing
This email address is being protected from spambots. You need JavaScript enabled to view it.
Any difficulties please email
This email address is being protected from spambots. You need JavaScript enabled to view it.    
Queries concerning creating a membership account on this website please email.
This email address is being protected from spambots. You need JavaScript enabled to view it.